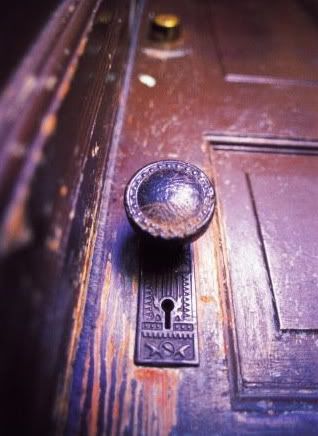 Well, here we go. It is amazing how quick yet amazingly God works. We have just got back home and are the beginning stages of wrapping up life here in Arkansas as we take our next step. Let me explain...

Last year around November I received a call checking on my family and I. Bishop Jeff Poole called to encourage me and coach me to keep my head up... and pay our rent for that month. Even though his act of kindness was amazing, it was like a cool breeze in the middle of a hot day. Well, I placed that in the file "God provides again" and went back to work. Ever since that moment I can't explain it, but that seed started to grow.
The entire month of December I kept telling April, I don't know why... but I can't shake Bishop from my spirit. So around the beginning of '09, I sent him an email. I told him things that had been turning in my spirit, things that I had felt had been growing for quite some time. Things that God and I had discussed regarding our next step. I told him "Bishop, your name has been spinning in my spirit and it could very well be God desiring me to listen to your voice regarding our next step". After I sent that email, 10 minutes later I get a phone call. Bishop told me everything... things he had only shared with his wife were the exact same thing I had sent. God... initiated our next step.
He flew us out there this last weekend and our hearts melted together. As he interviewed us and spoke with us about our lives... he focused on us, not just what we could do. He prayed for us and ministered to us and in that moment God initiated him as the voice in our lives and our Pastor. As he hired us on the spot, I asked him in our Saturday meeting... "Well, when do we let the word out?"; at the end of his message the next morning, he stood us up and announced it to the church. We are moving to Georgia. We will be starting NHMC (New Hope Masters Commission) this fall at
New Hope International Church
. 
You know, I am sure a lot of people could and would ask "Are they sure they are ready?" ... well, after 8 months of prayer, healing, counseling and preparation I will answer for you. Yes, we are ready. We are excited and can not wait. Pray for us as we pray for you. It is time. 
... don't worry. I am sure you're wondering how you will hear about our progress? We tend to live our life loud. You will hear sounds coming from Central Georgia and turn the page and see us right in the middle of it. Since when did we ever live quiet?
;)